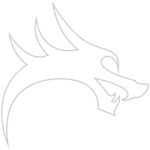 THE GREEN DRAGON – CHESTERTON
The Green Dragon is an historic local pub centrally located in the heart of the Village of Chesterton.
With stunning riverside views, a picturesque beer garden leading down to the river. A fine array of cask ales, wines and delicious home-cooked fresh food. The Green Dragon is a stylish Cambridgeshire local bursting with character and charm. One of the best spots to watch all the rowing activity on the river. The May Bumps and the Town bumps throughout June each year being the most notable.
A BIT OF HISTORY
The Green Dragon is arguably the oldest coach house & pub in Cambridge. Housing famous people like M.P. Oliver Cromwell (1599-1658) who reportedly sat in the pub with his friends practicing their knife throwing skills into the fire lintel that can still be seen today.
J.R.R. Tolken (1892-1973) often visited the pub for inspiration for writing the likes of The Hobbit and Lord of the Rings.
CONTACT US
OPENING HOURS
Monday 3–9:30pm
Tuesday 12–9:30pm
Wednesday 12–9:30pm
Thursday 12–10pm
Friday 12–10:30pm
Saturday 12–10:30pm
Sunday 12–6pm
FOOD HOURS
Our kitchen is currently closed until further notice.


We now offer a 'Street Food Van' serving from:
Mondays 5pm – 9pm
Tuesday to Saturday 12pm – 2.30pm / 5pm – 9pm
Sunday 12pm – 2.30pm
From our rear garden we are also offering Turkish BBQ from 'Stuff my Pitta':
Saturday 3pm – 9pm
Sunday 12pm – 5pm
On our front garden we are offering a 10 course tasting menu from 'Malloy's Craft Steakhouse':
Sunday 2nd August 6.30pm
SORRY NOW FULLY BOOKED